We're excited to announce new functionalities in the TotalCtrl mobile app that support a broader range of needs and make stocktaking more efficient so that you and your team can spend less time managing your inventory and focus on what matters most – your customers' happiness.
New stock count section
We've added a new section where you can see all your ongoing and finished stock counts in one place. You can easily access it from the app's bottom bar.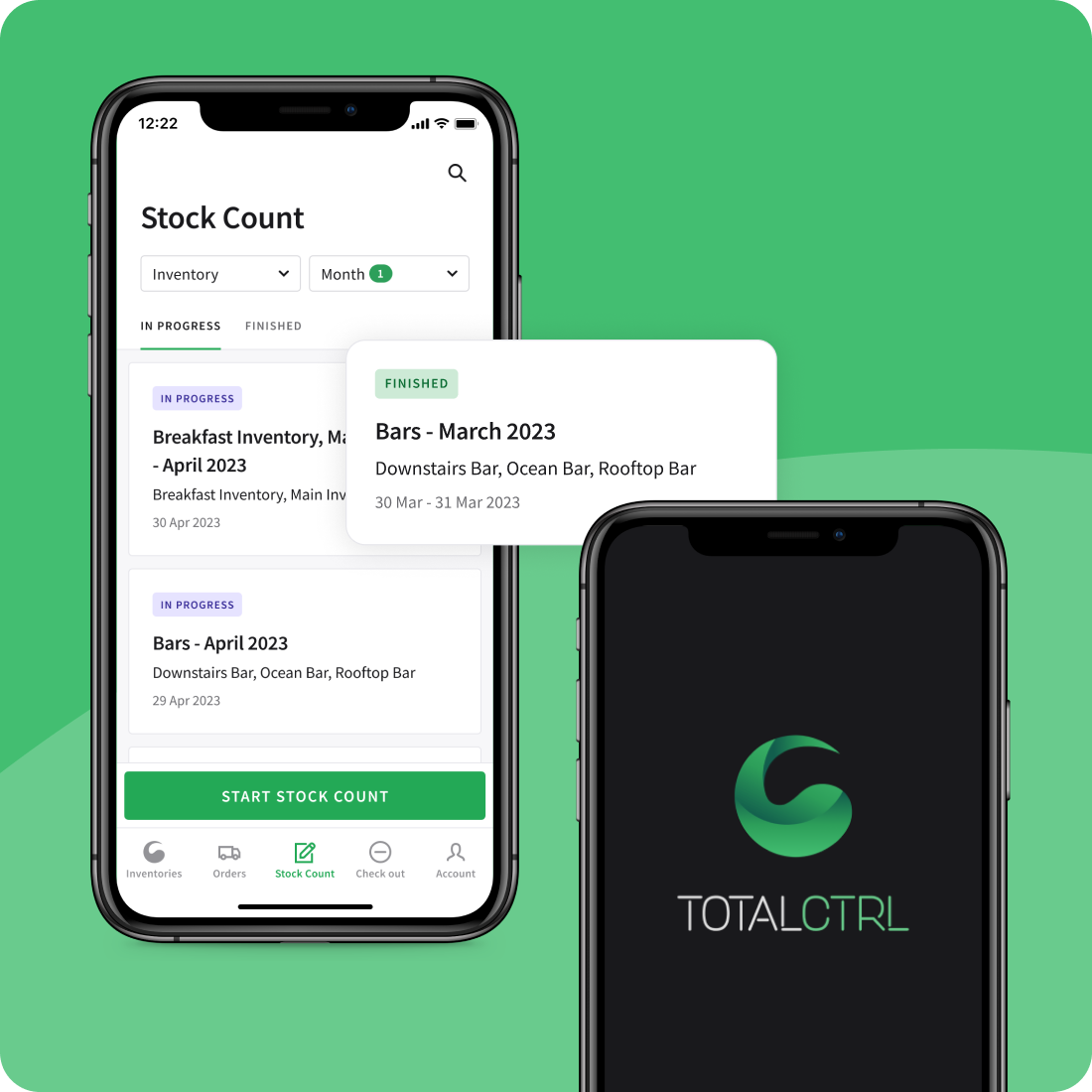 Interrupting and resuming a stock count
Do you need to accept a delivery or use the app for something else while counting stock? No problem – TotalCtrl now makes it possible to leave a stock count and return to it later.
Multiple-inventory support
Whether you want to count only specific product categories (like meat or dairy) or all your inventories at once and see them all in one report – we've got you covered.
Stock count collaboration
Multiple people can now participate in the same stock count and count items simultaneously. This allows your team members to work together seamlessly, share the workload and reduce the time needed to complete the count.
Speeding up your workflow
Easily switch between counted and uncounted items, mark several things at once as out of stock, filter items by inventory or category and much more.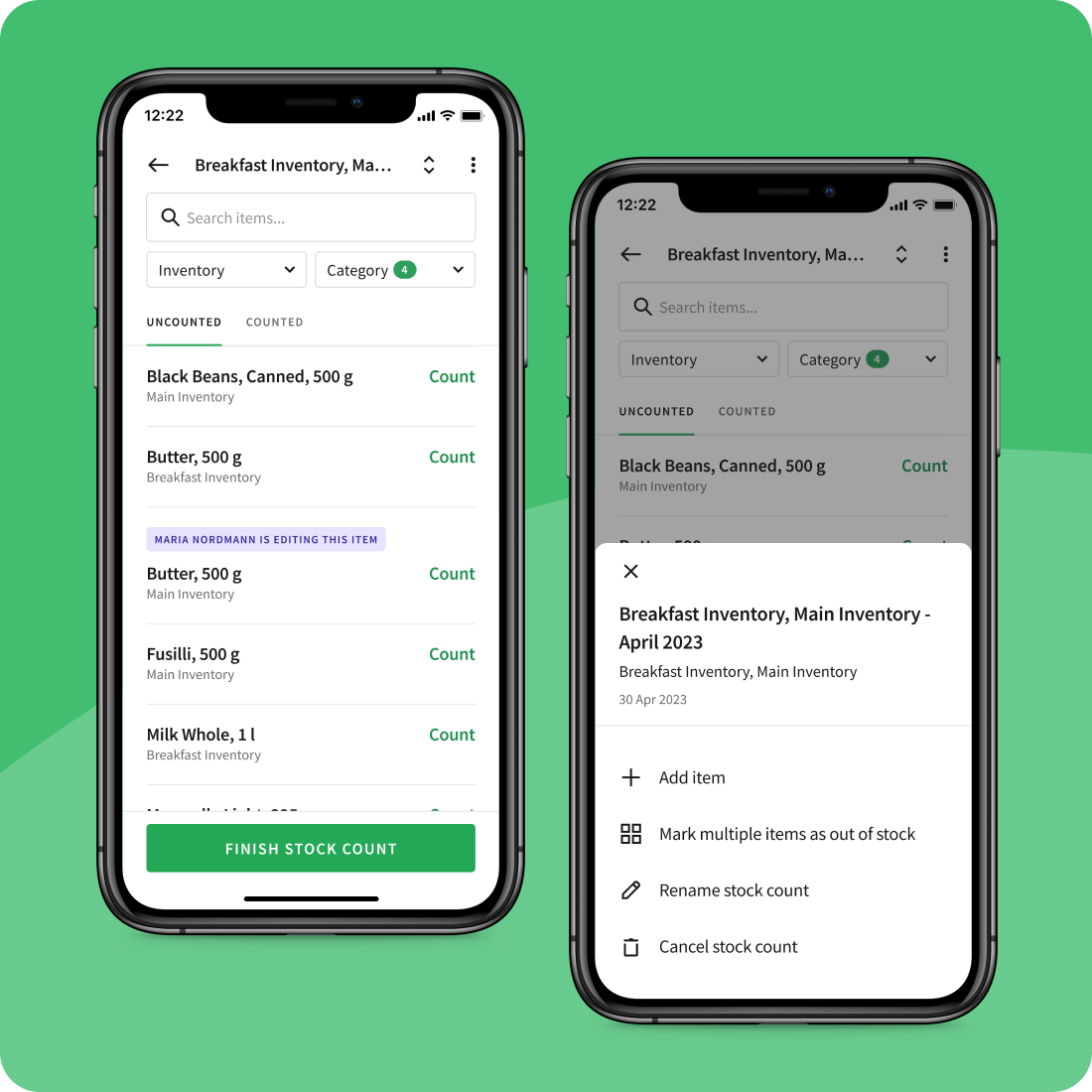 Report sharing
When you finish a stock count, TotalCtrl automatically generates a report. You can share it with your team or anyone else who needs to see it.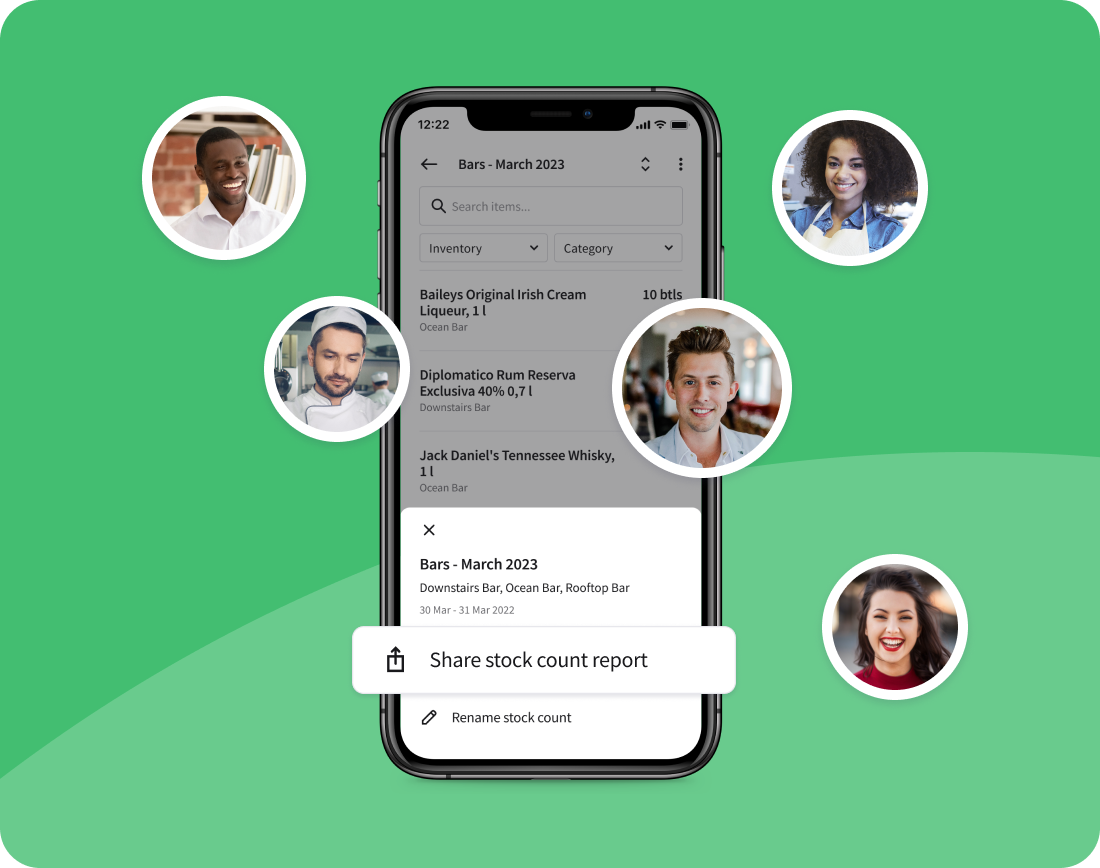 TotalCtrl inventory management system can help your hotel or restaurant increase efficiency and reduce cost by automating manual tasks and providing inventory data, analytics and reports for better decision-making.
If you're interested in implementing TotalCtrl at your hotel or restaurant, don't hesitate to get in touch with us. Our team is always available to answer your questions and help you get started with TotalCtrl.