Digitize processes around handling surplus food
From manual handling of goods in and out to digital control and automation.
Read more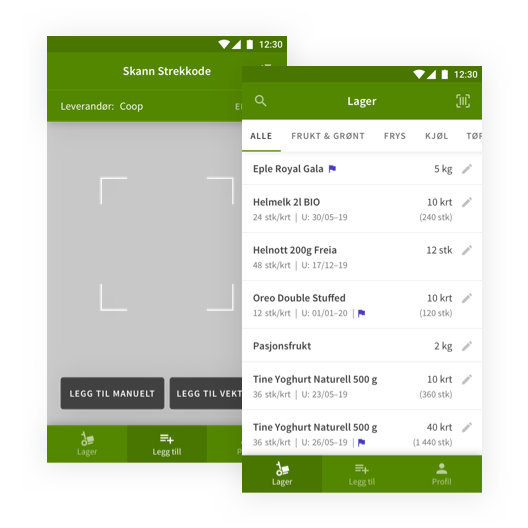 Ensure control
Ensure control of what goes in and out of the warehouse
From analog to digital
Get rid of unnecessary manual processes
Save time
Save time when handling surplus food
Optimize routines
Optimize routines to ensure sustainable operation
Inventory application
Easily scan products, cartons or pallets in
Manually enter products that don't have a barcode
Have an overview of what's in the inventory at all times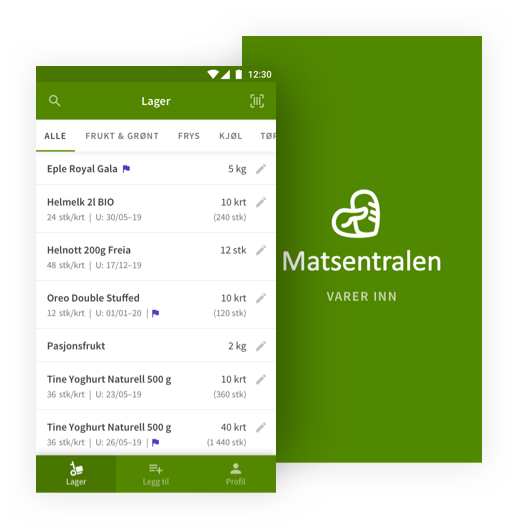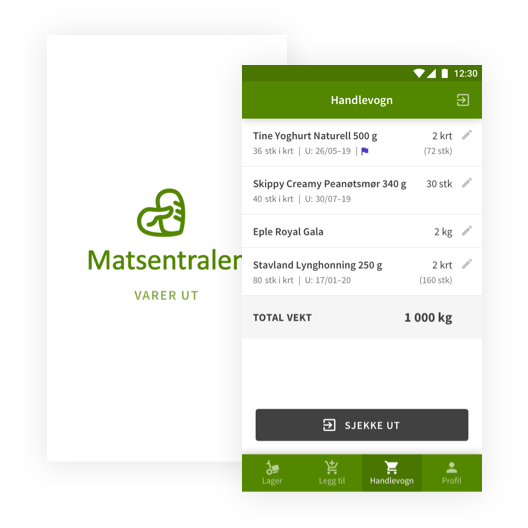 Customer application
Easily scan products, cartons or pallets out
Have an overview which goods are available to take
Know at all times how much your cart weighs
After you finish your visit, get an e-mail with a summary of all the products you've received (picked)
As a result of the high number of products and a great deal of manual handling of the inventory, we contacted TotalCtrl for assistance with automation of processes.
CEO, Matsentralen Oslo (Food bank Oslo)
Would you like to have an app like this or find out more about our solution?
Contact us